In this time and age, with the pandemic and restrictions, our most reliable source of information about things in the new normal is the internet. If we want to search for a particular product or service we use our phones or ask Google.
This is the reason why, if you run a business, it is a big advantage to set up a website and optimize for local search or use the help of expert local business SEO services.
Local optimization ensures that you have better visibility on local search results. For locally operating businesses, it has better results than traditional SEO and it shows your business in Google maps.
Most people prefer to buy or hire services that are within their area because it is more convenient and would mean faster delivery of service. This is why if you have a good ranking in local search engines it would mean more customers and better business outcomes.
What's the Difference Between Traditional SEO and Local SEO?
Local and traditional SEO both have an advantage and are beneficial in improving ranking in search results. Local SEO helps you find customers on a local scale while the traditional one is more on a global or national level.
They follow the same techniques and strategies but local SEO incorporates practices to help businesses connect to potential customers within a specific area.
What Business Should Use Local SEO?
Basically, every organization or business with local target customers can benefit from local SEO. Using this type of optimization might even help you save more money while you gain better results.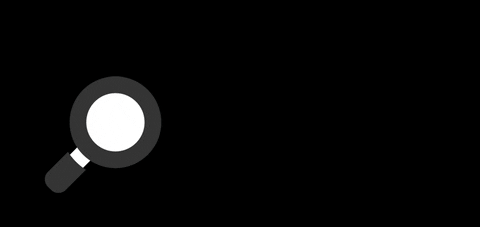 Traditional SEO on the other hand, targets a larger scale and is not limited to a particular area. This is useful for businesses that are targeting national or international customers.
The type of SEO you will use will depend on business goals and the type of customers you would like to reach. It is best to ask a provider of global and local SEO optimization services to learn which is best for you.
How Local SEO Services Help Your Business Grow?
Here are some of the reasons why you should opt for local SEO or hire a local SEO services company:
Better local search visibility
If your business employs this strategy you will have better visibility in local searches. 97% of people search online for local services and most of them do not even bother looking at the 2nd page.
More targeted geographic campaigns
With local SEO your campaigns will be targeted on a particular geographical location. You will use keywords that are geo-specific and content that relates to people in that particular location.
Helps your business stand out
Because the technique is to narrow down to a specific location, you will have a higher chance of winning against your competitors. If your competitors are not using SEO or they are optimizing for a general audience you can outrank them on local searches.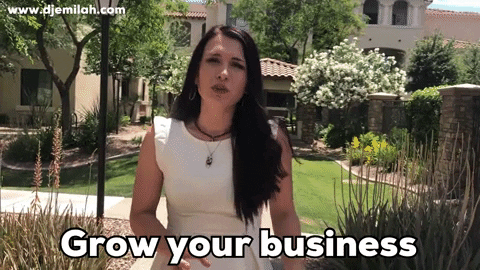 Signs it is time to get help for your local SEO campaign or hire local SEO optimization services:
You are a small business serving a specific location
You plan to get more leads in a particular area
You want to get listed or claim listing on Google My Business and other majors directories
You want to appear in the Google local pack and maps
Your business offers services in different areas but not particularly nationwide
Local SEO Tips to Boost Your Visibility
Optimize for Google My Business (GMB)
Listing on this platform can help tell your story and find local customers. It is a convenient tool for organizations that allows for online visibility in google search and maps. You can start using it by first verifying your business and updating the business information. This is a free platform that can be easily used.
To optimize for GMB here, do a quick Google search to see if you already have a GMB account. This will help avoid duplicate entries.
If you have been operating for a long time, your business may have already been listed.
If this is the case, you do not have to worry, simply claim your listing. Once you make an account or claim it, you can start updating your information and verifying the account.
Listing in GMB includes:
Your images and pictures from customers
Business location with directions
Google reviews
Business information such as your address, hours, and phone number.
Information of popular times, visit information, wait times, and visit duration.
A link to your website
NAP Consistency
Consistency of your business information reflects professionalism, establishes trust and it makes you easier to find. Do this by ensuring that information on listings, directories, and social media platforms are consistent with what is on your website.
On your site, add your NAP, (name, address, and phone number) at the bottom of every page, so when potential customers browse your page they will easily get your information.
To reduce NAP inconsistencies emphasize the importance of consistent business information to all employees. Give them the correct NAP and update them if there are changes.
Search the internet for your business and check the accuracy of the name, address, and phone number that appear on the listings. Then you can assign only one person to check and maintain the websites and pages you own. This can be too much work for some businesses that some would just choose to hire local search engine marketing services to do the job for them.
Add posts on Social Media and Google My Business
Once you finish completing your GMB information, start posting and engaging with your followers and audience. Add quality pictures of your business or products and create captions using geo-specific keywords.
For starters, it is not advisable to be present on all social media platforms because this can overwhelm you. It is best to focus on some of the major social media sites that are relevant to your business such as Facebook.
Before you start posting on your social media accounts ensure that the information is already complete on your page. You should have a cover photo and logo of your business.
When posting on social media it is better to use a scheduler such as (Canva, Hootsuite, Facebook Business Suite, Buffer, etc.) as this will help you save time and help avoid gaps in posting. You can also use hashtags that are location-based but be aware of how many hashtags are allowed per post for every social media site.
Once you start a social media site, it is important to consistently post and interact with your followers. Respond to comments and messages, and address issues and concerns. You will also start getting testimonial ratings and this will help boost your business.
Optimize listings
Your business could already have listings on directories. Find these listings and citations then align them to your website information. Check for misspelled words, old information that needs to be updated, phone number, or anything that might confuse potential customers.
Check for duplicate listings and remove them. It might take some time to manually remove duplicates but most sites will provide instructions on how to do this or better yet, you could contact customer support.
Errors in information usually happen if a business has hired another person or marketing partner to do their listing and they are unaware of the changes in the business information.
Run a local SEO Audit
Running a comprehensive audit will help you identify the current performance of your website. The data will serve as a baseline for comparison to whether your SEO efforts are working or not. This will help you identify what is working and points to improve on.
A comprehensive audit will help you in creating an SEO plan and improve the customer experience. Some of the things that are included in an audit will include a website audit, GMB audit, citation check, competitor analysis, and keyword analysis.
There are free tools that you can use however, these will provide limited information. It is still best to seek the assistance of a local SEO marketing company to conduct a thorough audit.
Create content for your local audience
The best way to connect to local audiences is to create content that they can relate to. Content is not limited to blog posts, they can be videos, podcasts, and images.
The advantage of creating content is that you can also use this as posts to your social media accounts. You can share the link to social media and it will help drive traffic to your website.
Before you start creating local content, you have to be clear with your intention. What do you want to achieve with the content you are producing?
When writing blog posts, do not just write because you need it for your website. But instead, focus on topics that your target audience will really read. You can write an interview, life hacks or provide more information about products and services. Think of informative and substantial content.
To target a local audience, think of something locally related to your business. For example, if you are in a plumbing business in New York, you can write about the most common plumbing problems in New York. The title is locally optimized and will help you find customers in the area.
That is basically how you write a blog for local SEO, always think of how you will be able to tie a local concept to your service. Some businesses would first plan out the topics before they create content. And, build a list of keywords relevant to the business. It is more organized this way and duplicate content is avoided.
Make your website mobile-friendly
Mobile phones are now considered essentials of everyday life. Especially during this time, it helps users in so many ways. 
According to research, almost half of website visits are done using smartphones. For businesses, this means it is about time to make your website mobile-friendly.
You can use Google's Mobile-Friendly Test, this is a free service that will help you know whether your site is mobile-friendly or not. You simply have to input your website URL and it will automatically show the result.
When you find that your site is not mobile-friendly, you can hire a developer or local SEO marketing services to help modify your website.
Link to relevant local websites
There are several ways to achieve this. You can do some guest posting on the blogs of other local businesses. Choose a website with a good number of followers and is credible in your area. You can check this by visiting their social media account and see if they have a good following.
Another way is by submitting press releases to local news websites. If you want to promote a new service or product this is one of the best ways to do it.
Connect with an Influencer.
If you know someone who is trusted in your target area, with lots of followers on social media, you can offer your service for free in exchange for a promotion or a review. If you are giving quality service you should not be worried about your reviews.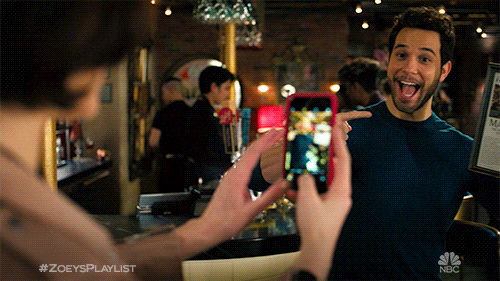 Being promoted by an influencer will help raise brand awareness. It also helps in building better linkbacks from higher authority sites. If you are mentioned in a blog or an article by a well-known person other sites will be able to pick it up and also link back to your site.
Another way is to reach out to local organizations and businesses. Ask whether they would like to collaborate. It can be on a podcast or local community activity. This will help promote your business to their audience. If they have a really good number of followers, it will bring more local traffic to your website.
Local SEO Services Pricing and Packages
Every business is different so most SEO companies and local SEO optimization services tailor their service depending on the needs of the company.
When hiring the service of a local SEO expert, the first step is that they would study your company. Then they would give a recommendation that will best suit your business.
You should inform the provider about your goals and your budget so they could tailor a local strategy around it.
Why Hire Local SEO Optimization Services?
If you are running a business, you probably do not have time to do marketing. But, if you do not market your business locally, you could fall behind and lose potential clients to competitors.
Not sure if local SEO is right for your business? We are here to assist you. Our local SEO marketing company will help craft a campaign that will best fit your business. To learn more, contact us today!